Let's admit it, we're all suckers for Bromance. It's fun, engaging, and we simply can't get enough of it. This clever catchphrase, which describes a close easygoing friendship between two guys, has been celebrated in our movies, TV series and theatrical plays.
So let's count down the 5 best bromances in our Egyptian movies, shall we?
#5: Hassan Youssef & Mohamed Awad
Dozens and dozens of movies had witnessed this bromance, Hassan Youssef as the playboy chasing Souad Hosni or Nadia Lotfy, and Mohamed Awad, his comedian buddy.
#4: Alaa Waley El Din & Ahmed Helmy
One of the best bromances of all times, these two poor friends who are desperate to come out of the shell and have an interesting life. Who can forget "Ana 3ayez asi3 ya 3atef! Saya3ny ya 3atef."
#3: Ismail Yassin & Ahmed Ramzy
These two are probably the ones who wrote the bromance book. Whether it is 'Ibn Hamido' or 'Ismail Yassin fl Ostoul' or many other movies, we have all enjoyed this duo of the handsome Ahmed Ramzy who comes to the rescue of the hilarious Ismail Yassin.
#2: Mohamed Henedy & Ahmed El Saka
Hamam & Adriano, Khalaf & Aly; who can forgot the bromance these two actors had created in two of the most memorable movies in our cinema industry, 'Hamam f Amesterdam' and of course 'Se3idy fl Gam3a el Amrecia'?
#1: Adel Emam & Saeid Saleh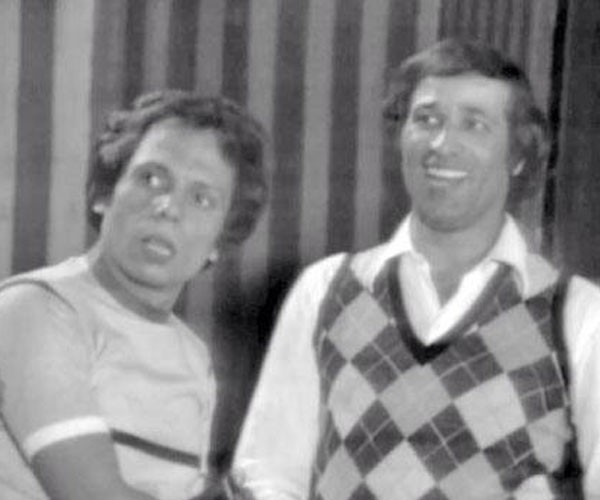 Here comes the best bromance of all times, these two great actors had had a long successful path together since their salad days. They were the first to have a whole movie about the bromance idea, which was 'Salam Ya Sahby'.