Boys, step aside please, this is girls' talk! Thank you!
Now, what makes a particular guy hotter than another? Surely, some of it is purely physical, like smoldering good looks, nice muscles (especially abs) and so on. But there is also charisma and personal style to consider, and the actors on our list had checked all the boxes, that's why they are the top 10 hottest male actors! In no particular order, let's meet the hotties…
1. Dhafer L'Abidine 
The 45 year old Tunisian actor has earned a spot in our hearts since his very first appearance on our TV screens in Vertigo.
2. Ahmed Ezz 
Ahmed Ezz is 46 years old; he is the oldest on the list and he puts all the twenty year old guys to shame!
3. Asser Yassin 
No words needed!
4. Ahmed Hatem
Since Ahmed Hatem decided to grow his beard…well let's say he more than earned his spot on this list!
5. Amir Kararah 
Long hair, short hair, police officer, baltagy; Amir Kararah will always look stunning!
6. Amr Youssef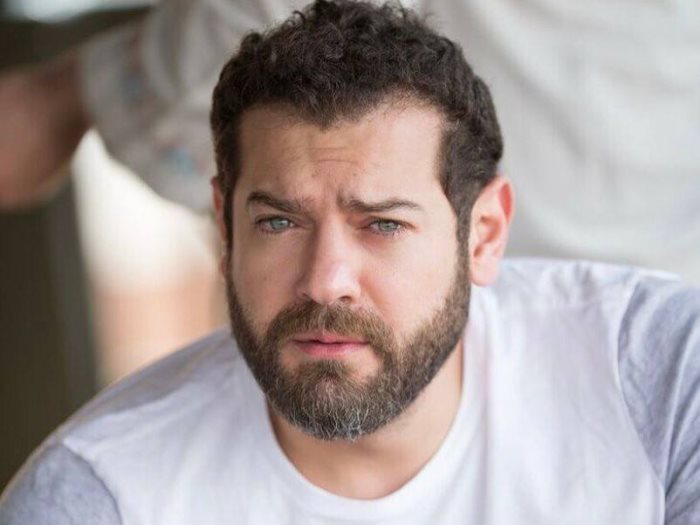 Married or not, Amr Youssef will remain on the hottie list forever!
7. Mohamed Sharnouby 
The youngest on the list, but since his role in La Totfe2 El Shams, there is no doubt that the young star belongs to this list!
8. Ahmed Magdy 
 From one TV series to another, Ahmed Magdy is getting better and better as an actor, and he's also getting cuter!
9. Karim Abd-El Aziz 
Since he first showed up in Aboud 3ala El 7oudoud in 1999, Karim Abd-El Aziz had caught the eye of the ladies, and here we are almost twenty years later, and he's still gorgeous as ever.
10. Youssef El-Sherif 
Youssef El-Sherif is shinning in the Ramadan TV series race every year, and he smashed every new look!
Tell us what you think about the list, and who is your hottest male actor this year?