When will men know the worth of Egyptian women? Yes, we might be a pain in the butt sometimes, but so are you guys!  Here are some women that have crowned their presence on social media making their memes a part of our daily lives!
#1: Fifi Abdou
Foffa is the best woman on this planet. I mean how often do you receive '5 Mwahs' and '5 Aywa ba2a we yala ba2a' from an extremely farfusha woman? And they say that Egyptian women are all drama queens. Did I even mention the sense of humor of this amazing Foffa creature?
#2: Abla Kamel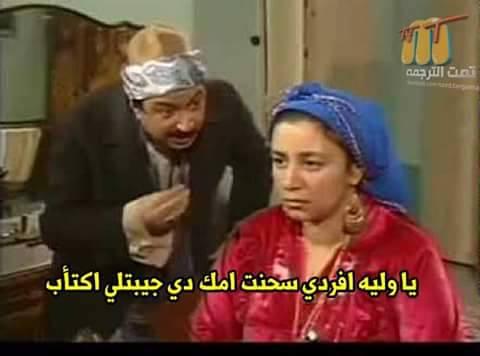 And she might be literally the God of misery or even drama in the Arab region. Not a single time do people bring up drama without referring to Abla Kamel.
#3: Dalal Abdelaziz
I relate to Dalal Abdelaziz on a personal level. How many of you think that this woman portrays either their mothers or grandmas or even both in her recent role in Sabe3 Gar? The way she walks and talks is just like all our mums combined!
#4: Abla Fahita
The mixture of knowledgeable, funny, sarcastic and 18+ in just one person, technically a doll. What else would you need in a girl? Yes she might be a little bit shorter than the average but you'd get a very long tongue if you know what I mean *wink wink*
#5: Marry Mounib
Who refers to their mother in law without mentioning any of her roles? and ' Enty Eshtaghaly eh' is just enough to prove my point!
#6: Nelly Karim
When it comes to drama, Nelly Karim comes second! But I wouldn't just call it drama, I would say crazy drama. So if any of your crazy friends start dramatizing a situation, just send her a picture of crazy Nelly and it will all be fine.
Can you think of any to add to our list?