Who said that being in love should mean going broke? Actually, sometimes the smallest things have the biggest meaning. So here is a list of 6 simple yet amazing inexpensive Valentine's day gift ideas, that will definitely make your partner feel special.
1- Create a Scrapbook 
Nothing beats a DIY gift. Create it by making your partner a scrapbook that documents your history together; write down the important dates of your relationship, add pictures of your favorite days together, write down hand-written love letters and make a list of the things you want to do with them.
2- Accessories Jewelry 
No woman ever said 'I already have enough accessories jewelry". The trick here is to decide which kind of jewelry she prefers the most. Be sure that your gift will compliment her wardrobe and she will think of you every time she puts it on.
3- Framed Picture of Both of You
Choose a digital picture capturing a great moment of you two, go to the nearest Kodak, convert it to a real picture while buying an elegant frame that goes with it. And Voila!
4- A Natural Beauty Product 
Not that she needs it or anything, but girls love to pamper themselves with beauty products, FACT. So maybe go check Nefertari, Body Bakes or Imtenan for 100% natural beauty products and body care.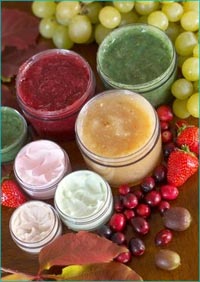 5- A Romantic Novel  
If you know your partner is a bookworm, then a book is always a good idea. Try love stories written by Jane Eyre, Danielle Steel, Nicholas Sparks or Jojo Moyes or Nora Roberts.
6- Make a Bucket List 
Prepare your significant other a bucket list of all the stuff you think you should do together; trips, dates, activities, you name it. And leave a space in your list for their suggestions too. After that, every time you actually do something mentioned, you would check it off the list. Here, you got yourself a year-round gift.
There's no need to spend a fortune to say 'I Love You'. Now you know it's still possible to offer your love a memorable special gift without breaking the bank.