It's well known that where there is food, there is love, there is happiness, and there is comfort. It's written in all the lifeology books! Diet doctors, go bang your heads against any wall!
Because why not have the best when you're feeling your worst? 
Bad day? Quit your job? Broke up with your significant other? Got a parking ticket? Whatever it is, it made you feel sad. So as Norman Kolas said "Food, like a loving touch or a glimpse of divine power, has the ability to comfort." So below are 7 best comfort foods for 7 bad situations:
#1 Ice Cream With Brownie For When You're Bored 
Just seeing the names of these two items next to each there ought to kill your boredom my friend! You will crave something salty afterwards so get yourself a bag of chips!
#2 Popcorn For When You're Stressed  
You know that sound of popcorn popping in the microwave, that's how you defeat stress in a battle! Want to win the war? Just add some caramel!
#3 Fries & Cheese When You Have A Fight With A Friend  
What better way to make up with a pal than invite them for some fries and cheese? Just don't fight over the food!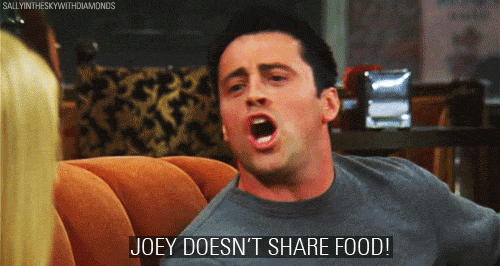 #4 Cup Cakes For When You're Overthinking
The most nagging thing that could ever happen to any of us, an invasion of your mind that makes you edgy, so what are you waiting for? Claim your mind back and swallow three or four of these yummy things.
#5 Shrimp Sandwich For When You Have Exams 
Now, let's be healthy…Just kidding, fried shrimp is your best coverage to let your parents be proud of the healthy kid they have raised! And since you're in exams, mom and dad 7aydala3ouk, so exploit the situation and order some donuts. If you're a white chocolate lover, order the white chocolate donuts from TBS!!! Sinfully yummy!
#6 Waffle/Pan-cakes/Crêpe For When You Break Up 
We know that's one hell of a bad situation, so we spoiled you with choices. This is what we tend to call the rescue team; all the members are very strong players who won't fail you. Grab a jar of Nutella, and eat straight from the jar!
#7 Bread With Butter & Jam When You're In A Bad Mood 
That's the most sinful combination ever created, and being in a bad mood is your perfect excuse to just devour it and not feel bad about it.
Whenever any of these can't do the job, just order PIZZA honey. It will do the magic no matter how you're feeling!