By: Amina Abdelwahab
Calling all fit chicks! If you ever found your workout was interrupted by these infuriatingly disruptive statements, then you know for certain that you're in an Egyptian gym because no gym in this country is complete without the following statements:
1- "3alafikra, enty betel3aby 3'alat."
We've all heard the ever-repeated personal trainer pick up line. Akeed, if you trick me into thinking my form sucks, I will instantly sign up for sessions with you. Personal trainers, don't underestimate us fit chicks – we've got the squat down to a T. But, giving credit where it's due, we would have never learned to ace it without you in the first place.
2- "Howa enty bete3mely diet eh ba2a?"
Lemon water before each meal, no food after 7:00 pm, order salad at every 5erooga and basically starve to death – all just a few of tricks us, fit chicks, use to stay in shape. Just kidding.
3- "Howa el weights bet3mel bulk keteer?"
Enty shayfa eh? Do I have a bicep bulging out of my sleeve? No, weights mish bete3mel bulk keteer, but they do make a hell of a hot body. So girls, get those gloves on, hit the weights and get strong! Us fit chicks promise you won't regret it.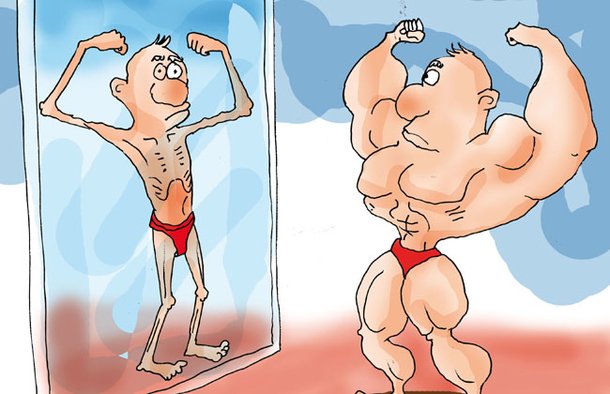 4- "Enty mish 5ayfa teb2y shabah el ragel?"
Another variation of the "bulk keteer" question. Do we look like men to you? I mean, all we see are rock hard abs and a Glute bump to make heads spin– but maybe that's just us.
5- "Ana 3ayza a3mel Abs w Glutes bas. A3mel kida ezay?"
6000 sit-ups first thing in the morning and 1000 squats before bed. Also, don't forget the lemon water and all that salad. Sounds scary right? That's because it's not true. Spot-training is a myth. Train your whole body, focus on Abs and Glutes and eat in moderation. Your body will thank you for it.
6- "MSA, enty 5aseity awi! 3amalty kida ezay?"
Yes! Thank you. I mean all we did was work out "six hours a day, every day, for the last twenty years straight." Just like Bob Stone did in the movie Central Intelligence. If he could do it, and we could do it, so can you!
7- "3ash ya forma!"
The "you've made it" compliment. Bask in its glory because you, dear girl, have been granted the glories of being a Fit Chick in Egypt.
For moments like these, my advice is to get some noise cancelling earphones while you workout!