The new year is just around the corner, and 2018 is already looking like a great year for films, so get your popcorn ready folks!
Below are the 8 most anticipated movies of 2018:
1. Avengers: Infinity War 
Let's take a look at the line-up for the heroes involved in this story: Tony Stark/Iron Man, Captain America/Steve Rogers, Black Widow, Hawkeye, Vision (formerly), Falcon (probably), Black Panther (maybe), Ant-Man (maybe), Spider-Man, Star-Lord, Doctor Strange, Thor, Hulk, Gamora, Rocket and Groot, Drax, Wanda Maximoff/Scarlet Witch and SHIELD…Need I say more?
2. Untitled Deadpool Sequel 
After the major success of the first movie, we can't contain our excitement that Deadpool 2 will be released soon!
3. Ocean's Eight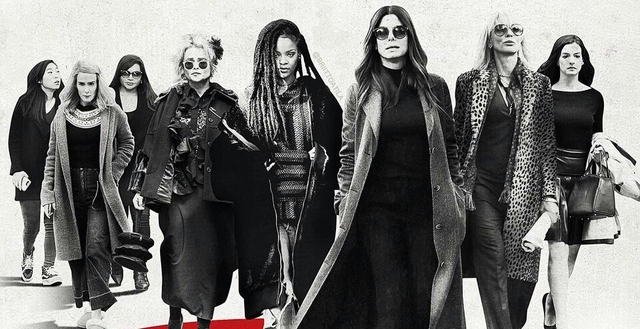 Sandra Bullock, Cate Blanchette, Anne Hathaway, Katie Homes, and guess who else…Rihanna, have all taken over the Ocean's Trilogy. It is both a sequel and female spin-off of the trilogy. Matt Damon will also be there ladies!
4. Fantastic Beasts: The Crimes of Grindelwald
Harry Potter fans perk your ears. Fantastic Beats is coming back, and Jude Law will be our new Dumbledore!!!
5. Solo: A Star Wars Story
Since the new Game of Thrones won't be released until 2019, here's some good news for you guys. Our rightful queen of the seven kingdoms, Emilia Clark, will star in the new Star Wars movie as Kira!!!
6. The Irishman 
It is a movie starring Al-Pacino and Robert De Niro, and directed by Scorsese! Do you need to hear more?
7. M:I 6 Mission Impossible 
I guess no words are needed here, folks.
8. X-Men: Dark Phoenix 
With Sophie Turner as Jean Grey, again The Game of Thrones' fans are up for a treat. We only saw a glimpse of her powers in the last movie, now we will see the dark side of phoenix!