"One benefit of summer was that each day we had more light to read by." As Jeannette Walls, The Glass Castle 
Picture this, you lying on a chaise lounge in the warm sun by the beach, drinking a cold smoothie, listening to the music of the splashing water and the waves hitting the shore, and smelling the salty air while smiling; what could be missing in this unparalleled picture? The answer is definitely a book. Feed your brain while you catch some rays this summer with this assortment of great books…
1. When Life Gives You Lululemons – Lauren Weisberger
Can't get over The Devil Wears Prada? Well, instead of re-reading it or re-watching the movie for the hundredth time this summer, Weisberger answered our prayers and returns with a novel starring one of her favorite characters from The Devil Wears Prada, Emily Charlton. Charlton left Miranda, her ex demanding boss, behind to build a career as a publicist to Hollywood's elite. But soon she will realize that Miranda isn't just part of her past, but in fact could become a valuable ally.
2. Beach House Reunion – Mary Alice Monroe
When it comes to summer reads, no one can do it like Monroe. Her bestselling Beach House series returns this year with this amazingly rich and relatable tale, Beach House Reunion. Three generations of the Rutledge family gather at the family beach house on the picturesque Isle of Palms, to uncover their problems, and forge new bonds that will endure long beyond the summer.
3. The High Season – Judy Blundell
Ruthie Beamish can deal with any curveball fate throws her way, as long as she has her house. Her idyllic summer home near the Hamptons is her egg nest. Come summertime, she must rent it out to afford it. But this summer's renters, wealthy Adeline Clay and her beautiful stepson are truly like no other renters Ruthie and her family have ever encountered. A beautiful novel that will teach you that sometime you must let go of what you love, even if it's just partial, in order to keep it.
4. Another Side of Paradise – Sally Koslow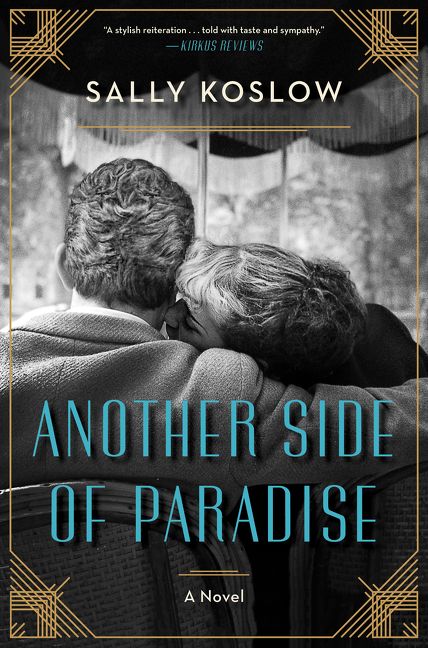 When a gossip columnist, someone who makes a living out of exposing other people's secrets while she carefully guards her own, and a once-famous author, who hides his secrets behind the characters of his stories, fall for each other, the consequences are bound to be exceptional and intriguing. Sheilah and Fitzgerald begin an unusual relationship with highs and lows, and twists and turns. The story will take you on a trip back to 1937, where you will meet a colorful cast of characters, and will enjoy various timelines.
5. The Perfect Couple – Elin Hilderbrand
Want to spice up your summer with a mysterious novel? The New York Times bestselling author, Hilderbrand can always deliver an intriguing summer read. When the fancy wedding, of a perfect couple, gets interrupted by the police, who find a dead body in the harbor, fear and suspicion dominated the wedding. Suddenly, all the guests are under investigation, and secrets begin to come out, and we discover that the couple isn't that perfect after all.
Books and beaches are always a perfect mix!