Parents and teens are all going through the annual stress mincer of exam season. Whether it's a mid-year exam or a final, both carry a lot of weight with them in the Egyptian household. Exams are the most popular method of quantifying individuals' knowledge, often with the intention of objectively measuring skill and capability. It's hard to imagine school without examinations, assessments and tests.
We often like to imagine that the entire world is faring better, and that we own the worst system for examination known to mankind. We're Egyptians; mental torture is part of our mutated genes!
So, if you've been wondering what exams look like in other parts of the world, we bring you a glimpse of examinations from around the globe.
1. Taking exams crouching on the floor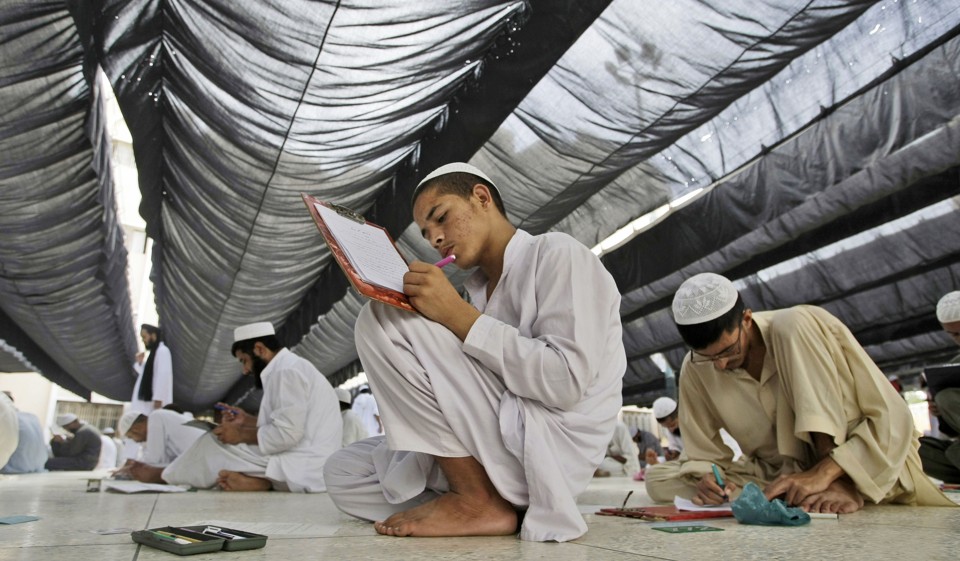 Pakistani religious students sit on the floor to take their annual exams at the Islamic seminary, Jamia Binoria, in Karachi, Pakistan, on Saturday, June 8, 2013.
2. Draw Now!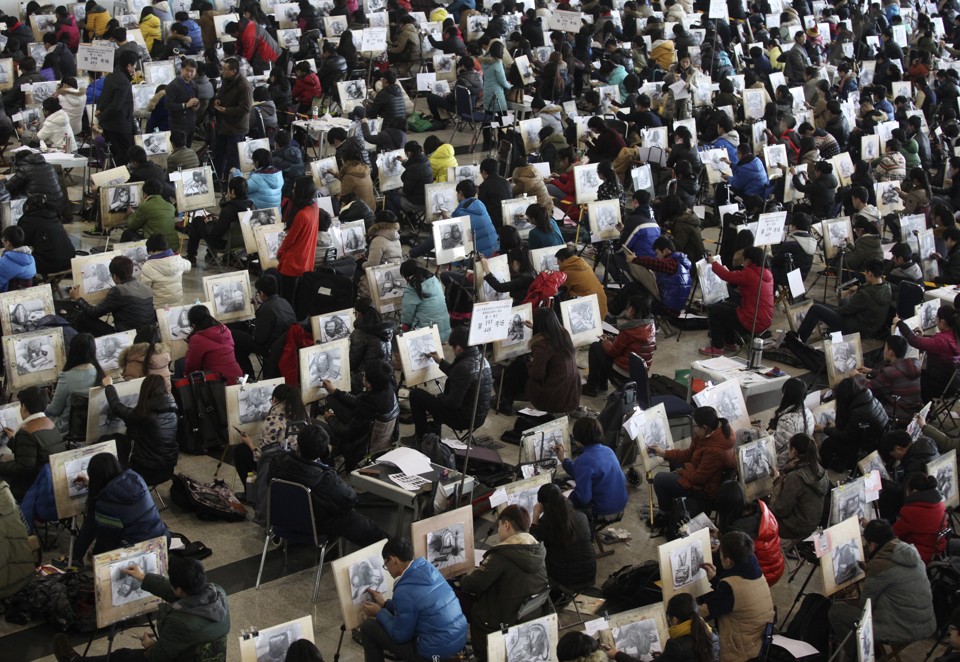 Students draw sketches during an art college entrance exam in Jinan, Shandong province, on February 10, 2014. According to local media, more than 8,000 students took the exam that day.
3. Our parents are not the only ones who pray for good grades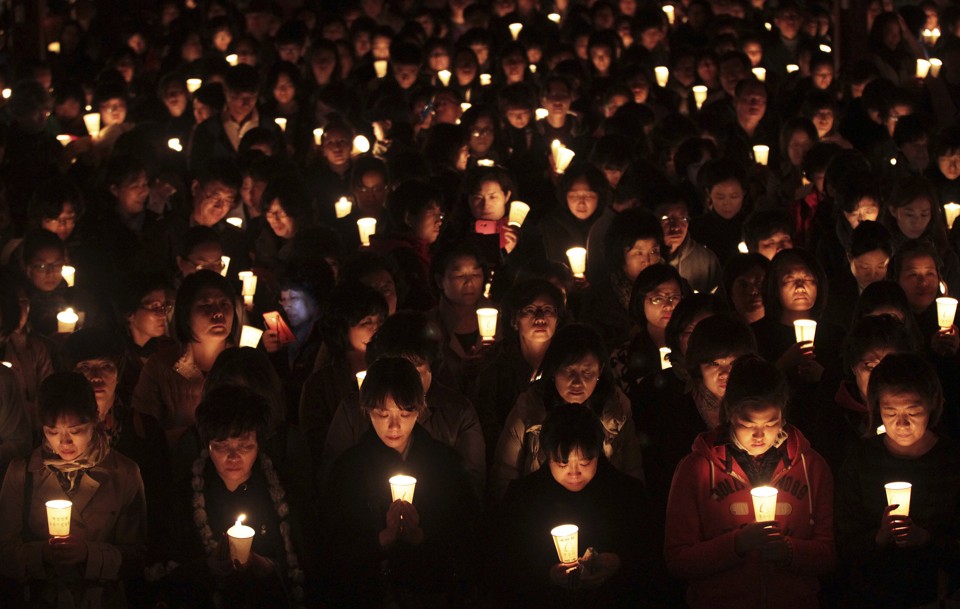 Parents pray during a candle-light vigil for their children's success in the college-entrance exam at Bongeun Buddhist temple in Seoul, South Korea, Saturday, November 2, 2013. About 650,000 high-school seniors and graduates across the country take the College Scholastic Ability Test.
4. Some people need an exam to groom a pet!!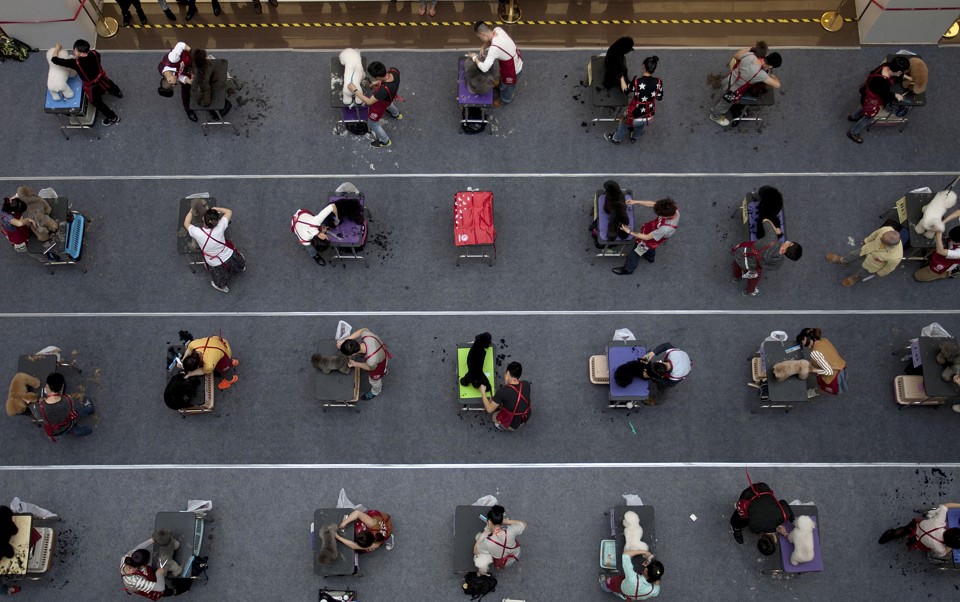 Groomers cut hair of pet dogs as they attend a pet-barber qualification test in Changsha, Hunan province, April 15, 2015.
5. Prim and proper for finals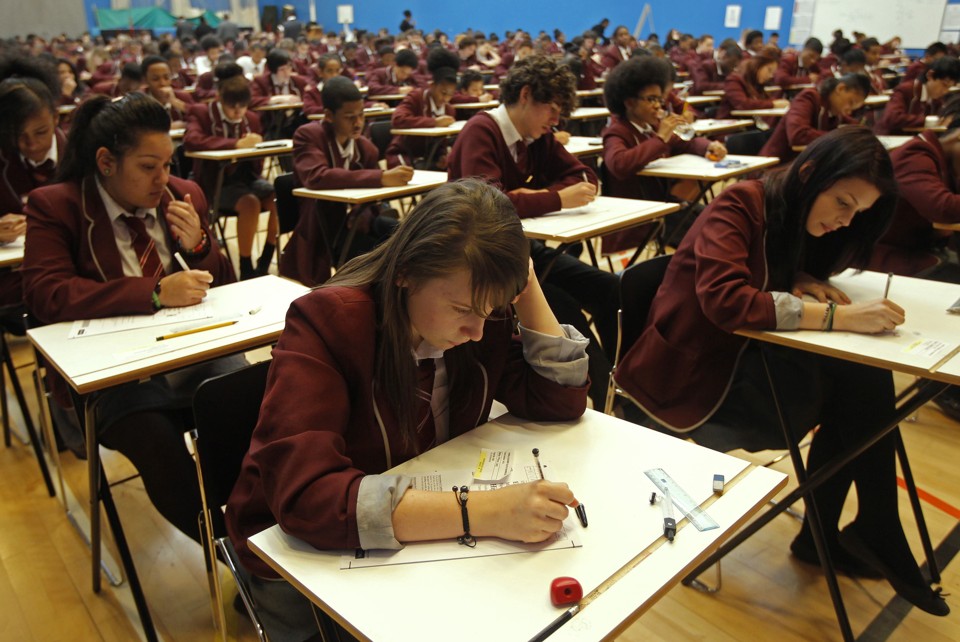 Pupils prepare at the start of a mathematics exam at the Harris Academy South Norwood in South East London, March 2, 2012.
6. Finals on the dust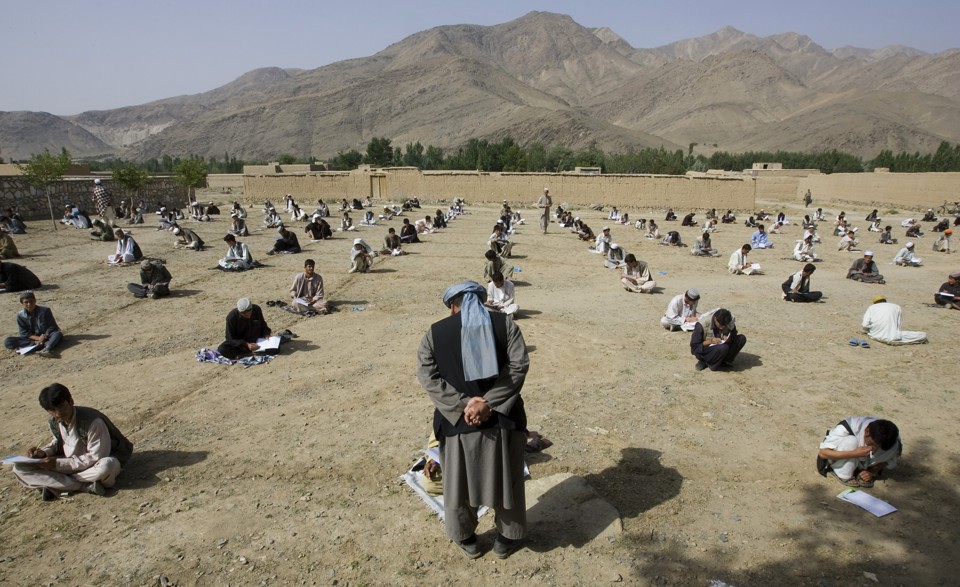 An Afghan teacher stands in front of pupils during a year-end examination in a school in the village of Sangarkhel in the mountains of Wardak Province, Afghanistan, July 7, 2009.
7. Outdoor exams
Students take an examination on an open-air playground at a high school in Yichuan, Shaanxi province.
8. The Gaokao exam in China is said to be the toughest in the world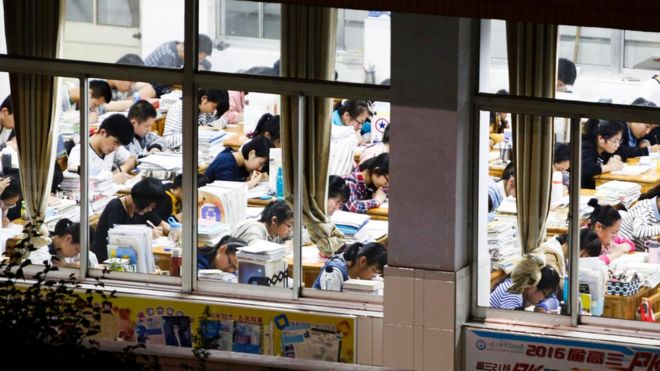 For two days in early June every year, China comes to a standstill as high school students who are about to graduate take their college entrance exams.
9. Chinese parents are not so much different than the Egyptian ones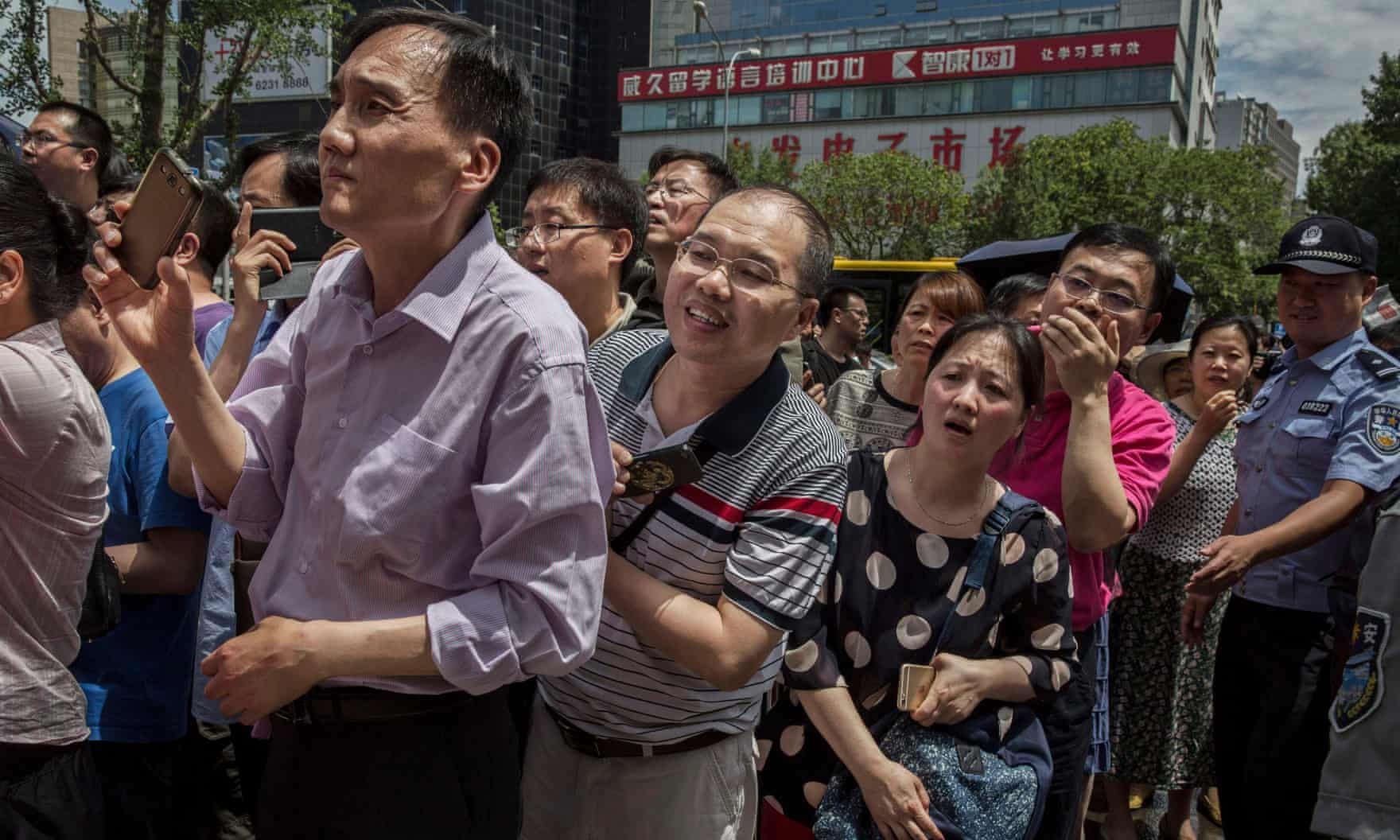 Parents wait for their children to finish taking the Gaokao, outside the Beijing Renmin University Affiliated High School, one of the most prestigious in the country.
10. Politics can close exam halls, but not cancel them!