After being mysteriously invisible for decades, the Egyptian glorious tomb of Queen Nefertari finally comes to light through a free virtual tour, thanks to mother technology!
The 3,200-year-old perfectly garnished tomb, located in the Valley of the Queens, has been virtually scanned with all its intricate details and precise ancient paintings. Reality Virtual, Experius VR and Curiosity Stream; these three technology firms used advanced equipment to capture details with millimeter accuracy.
We would have a real experience delving into the tomb and all its hidden history without physically being there!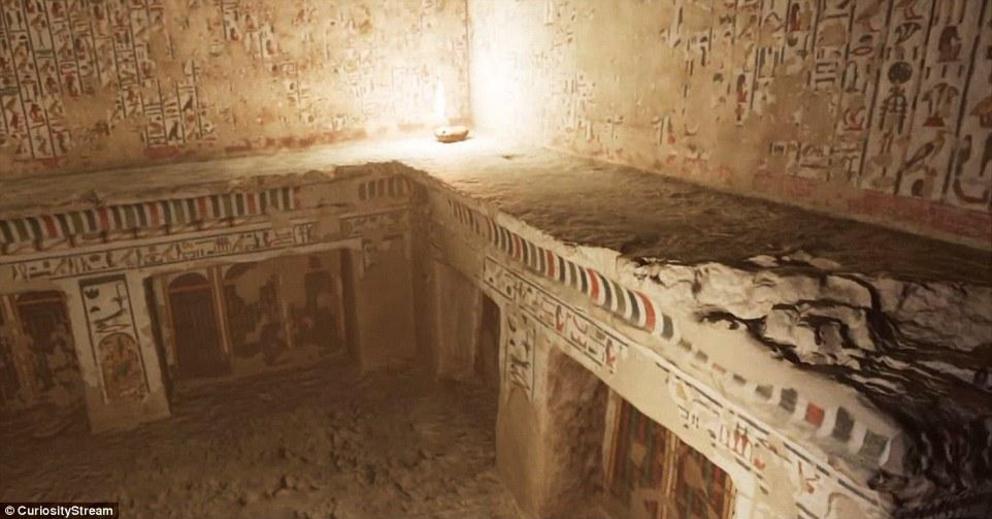 What's really noteworthy is that the tomb was first discovered in 1904. However, because of the outpouring numbers visiting daily, officials had to close it to prevent deterioration.
With around 5,200 square feet of breathtaking wall paintings, the tomb was built by Pharaoh Ramses II for his beloved wife's body who was known for her diplomatic character.
The experience is quite alluring, as viewers would get to know about Queen Nefertari's life story through sophisticated voice over. In addition, information will virtually appear once they virtually touch anything they want to explore!
Dr. Zahi Hawass, archaeologist and former Minister of State for Antiquities, believes that this new virtual tour will save the tomb. The reason why he disclosed that entrance would be for utterly small groups and strictly enforced.
What do you think; is it enough to watch it virtually or will it kill the grandeur effect the Pharaonic sites have on us?!
Here's a preview for Nefertari: Journey to Eternity