It's the weekend, and we all have a little more time on our hands now that summer has come into full swing. If you're looking for a good show to binge watch, we strongly recommend Skins!
1- Character Development
The plot of 'Skins' is basically about following teenagers through their two years of high school. Each character gets an episode where they are the center of the story, and while other story lines progress in that episode, you really get a look into that particular character's back story. This way we watch them grow and develop throughout the years and become more complex people.
2- Teen Angst
As much as teen shows try, there is something about being a teenager that they can never get perfectly right. 'Skins', however, is on point with it. It shows all the awkward teenage phases one could possibly go through! Whether it be family issues or physical sickness, we see how all of it affects a teen psyche. 3- Diversity
In the first season of the show, they have a Muslim character and for the very first time, I saw a Muslim being portrayed as part of the narrative instead of just a stereotypical terrorist. He goes through many struggles, some of which are related to how his religious beliefs and the society around him contradict. I could actually relate to that a lot and loved seeing representation like that. They also have diverse races and they're not stereotyped. We also encounter different types of sexuality. 'Skins' never used stereotypes in their characterization and that helped in making all the characters relatable!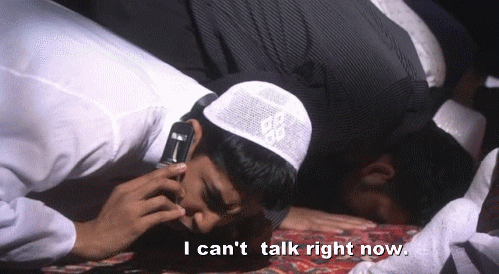 4- Hannah Murray & Joe Dempsie
For all of you GOT fans out there, it's the off season, so if you want to get more of the amazingly talented Hannah Murray and the very missed Joe Dempsie, 'Skins' is your show! Hannah had her debut in 'Skins' as dare I say one of the most beloved characters on the show. Joe's portrayal of Chris, although not his first job, was still remarkable to say the least. They are both amazing actors and I'm secretly hoping that Gendry and Gilly get to interact on GOT just so I can see them together again!
5- The Cast
Unlike most teenage shows, 'Skins' chose to hire actors that were actually the age they were portraying. This is something that we don't see often in teen dramas. The number of 25-30 year olds playing 16 year olds is actually terrifying. This also causes them to be a lot more realistic than actors in other shows as they are teens themselves. You can relate to them more and they don't cause the teens watching to wonder why they don't look like the 30 year-old actor who is claiming to be 16.
6- Mental Health
The show explores an array of mental health issues that teens could be going through, whether they're eating disorders, depression or even Asperger syndrome. It discusses these issues in a way that not only teaches you about the mental illness, but also gives you a bit of insight on how to deal with it. They portray them in a very neutral light, not making them entirely what the character is about, but a part of what they're going through. 
8- The Last Season
The show is split up into 3 generations; each one is given two seasons. In season 7, they decided to end the show in a different way, where they revisited some of the most prominent and interesting characters they had across the three generations. This gave you a peek into how their lives turned out after all was said and done. This is so cool because it gives you a sense of closure and shows you the characters in a different light outside of school and in the adult world.
Details: 7 seasons
Skins (uk)
10 Episodes per season
45 Minutes run time per episode
Ended