Born and raised in a country that has many touristic attractions, ranging from beautiful seas and beaches to mesmerising Pharaonic and Islamic monuments, we often underestimate the hidden gem of palaces we have here in Egypt. Which is why we brought you the ultimate list of palaces that you need to visit.
1. Manial Palace 
The Manial Palace or as I like to call it, the blast from the past palace, is a former Ottoman dynasty era palace which is located in Sahria Al-Saray in Manial.
2. Ras El-Tin Palace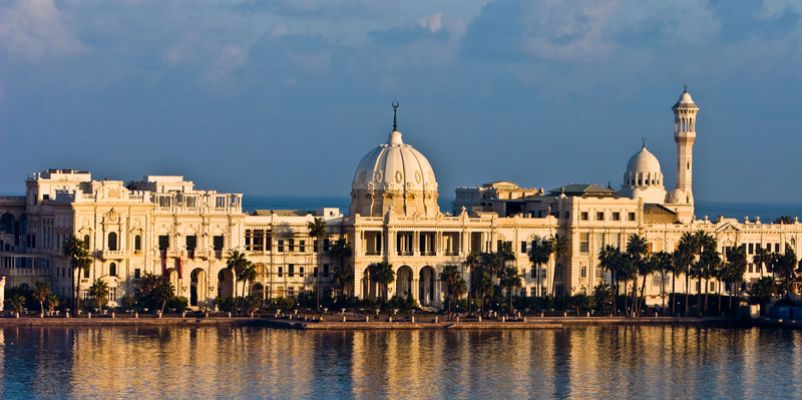 Located on the coast of the Mediterranean Sea in Alexandria, Ras El-Tin Palace was a royal palace under Muhammad Ali's dynasty of Egypt and Sudan.
3. The Baron Empain Palace 
Also known as El Palais Hindou, is a historic Indian inspired mansion that is located in Heliopolis, Cairo.
4.  Al-Gawhara Palace
Al Gawhara Palace, commissioned by Muhammed Ali Pasha, is a palace and museum located in Cairo, south of the Muhammad Ali Mosque.
5. Montaza Palace
Known for its beautiful gardens, the Montaza Palace is located in east Alexandria overlooking the Mediterranean Sea.
6. Amir Taz Palace
The Amir Taz Palace lies in the ancient Caliph area in Cairo at the intersection of of Saliba Street and Suyufiyya Street.
7. Al Sakakini Palace 
Although closed for renovation nowadays, Sakakini Palace should be at the top of your list of palaces to visit. It's located in Cairo neighboring El Zaher and El-Abasiya districts.
8. Royal Jewelry Museum
The Royal Jewelry Museum is an art and history museum located in the Zizenia neighborhood of Alexandria. It's showcased in the former palace of Princess Fatma El-Zahraa.
9. Aziza Fahmy Palace
Located in Alexandria, Aziza Fahmy Palace is a true gem built in 1919. The palace is often mistakenly called Aisha Fahmy Palace after the name of Aziza's sister.